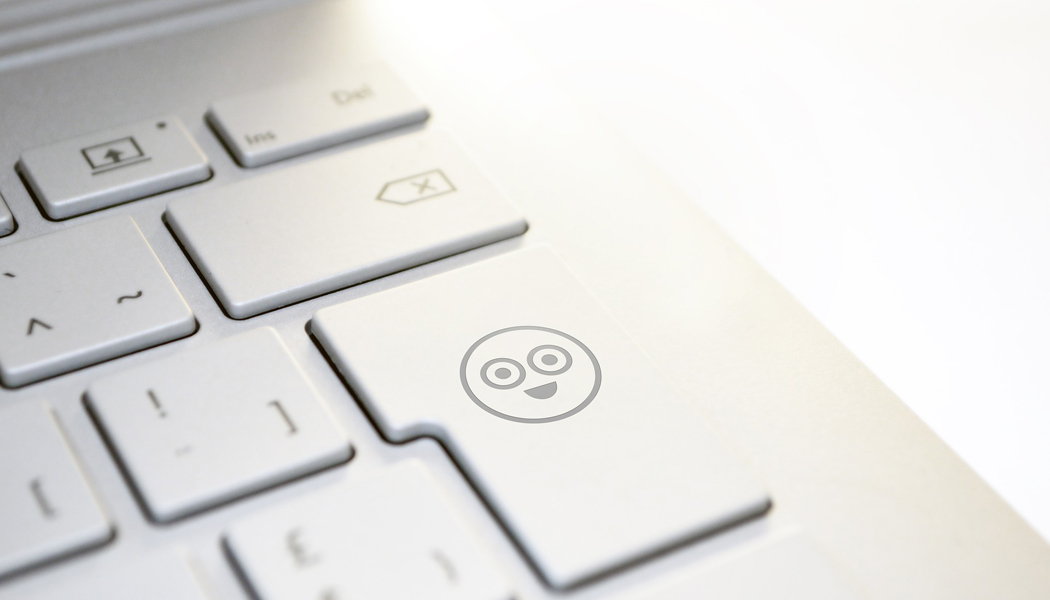 How online reviews help your local search engine ranking
Did you know that consumers are more likely to check online reviews before visiting a business? 63.64% of consumers check for Google online reviews more than any other review site according to ReviewTrackers' data in 2018. Followed by Yelp with 45.18% then TripAdvisor 30.03% and Facebook 23.14%.
It actually is a shock to me. I would have thought Facebook would have been right up there with Google or at least with Yelp.
Do you know what this means? This means Google is now dominating the review market. As more than 6 in 10 consumers look to Google for reviews.
That also means we should be promoting Google for customers to leave their reviews, more-so than Yelp, TripAdvisor, and Facebook. It doesn't mean you should ignore other sites. Together, they create signals and links that tell Google about the relevance of your business, as well as increasing your search visibility.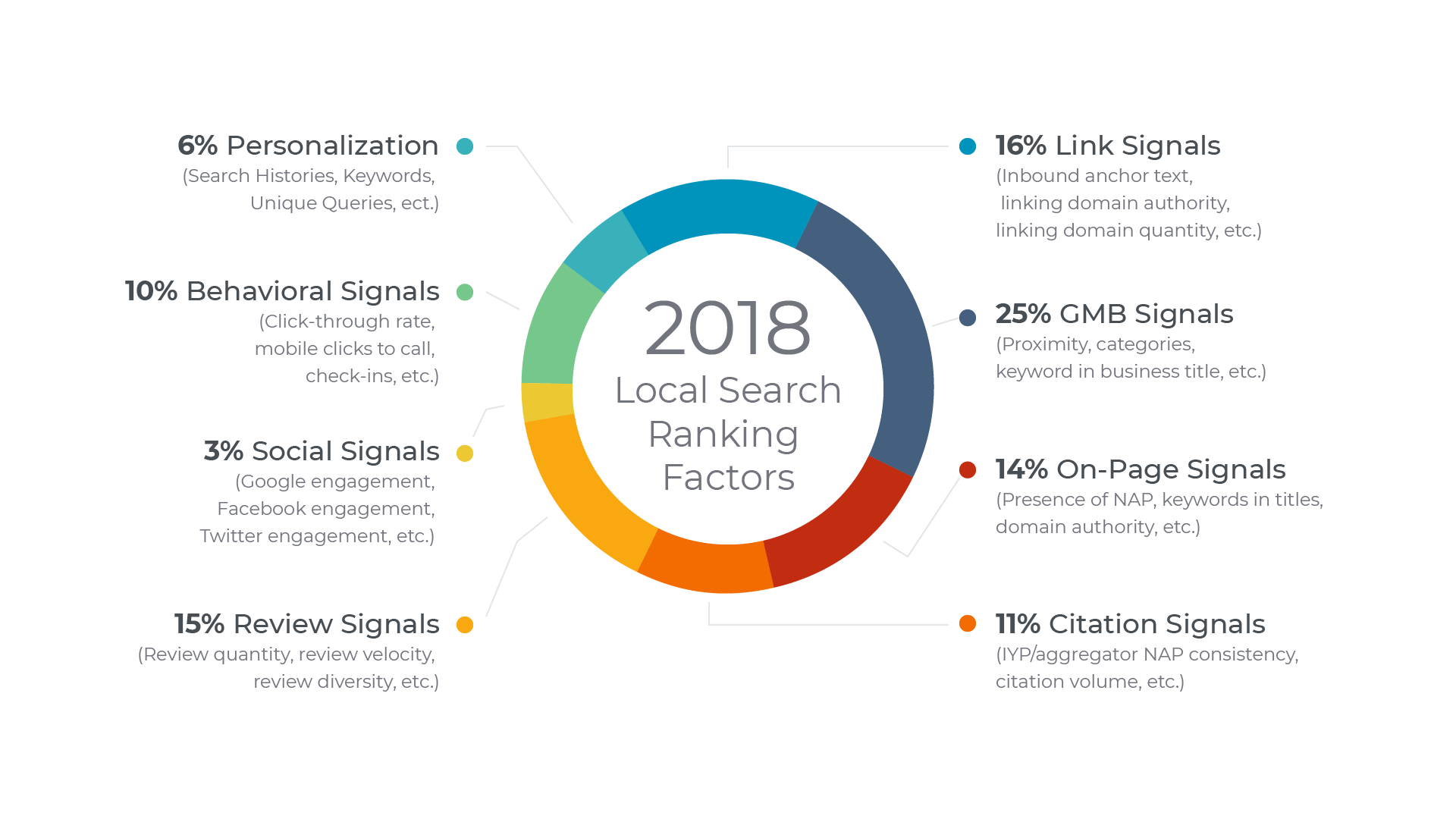 Image source:
Chatmeter
These review scores are an important signal for Google when taking into consideration ranking factors for local search according to Chatmeter. Chatmeter analyzes over 1.9 million locations and billions of customer reviews, social media mentions, and sentiment since 2009. Chatmeter attributes review signals 15% of its ranking factor pie. Therefore, a Google My Business listing is now an absolute essential for local search. It's free to set up, it's one of the best things you can do to improve local SEO visibility.
Good Reviews
Having good online reviews will improve your overall online presence. In return, this can indirectly have a positive result in your search engine ranking. As it will increase your click-through rate bringing traffic to your website. And new research says traffic improves SEO and affects Google rankings.
And having good reviews doesn't just stop with SEO. Google business reviews increase brand trust and convert more users to customers.
Some of the factors Google looks at with online review rankings are quantity, velocity, diversity, and authority. Quantity is the number of online reviews that you receive. Velocity is how quickly you get online reviews over time. Diversity meaning how many sites have reviews for your business. And authority, the authority of the sites where reviews are being left.
When consumers write online reviews about your business their actually helping Google learn more about your products and services. So having online reviews will help search engines get to know your brand better. And believe it or not Google trusts your customers more than it trusts you.
Good Reviews = More Stars = More Clicks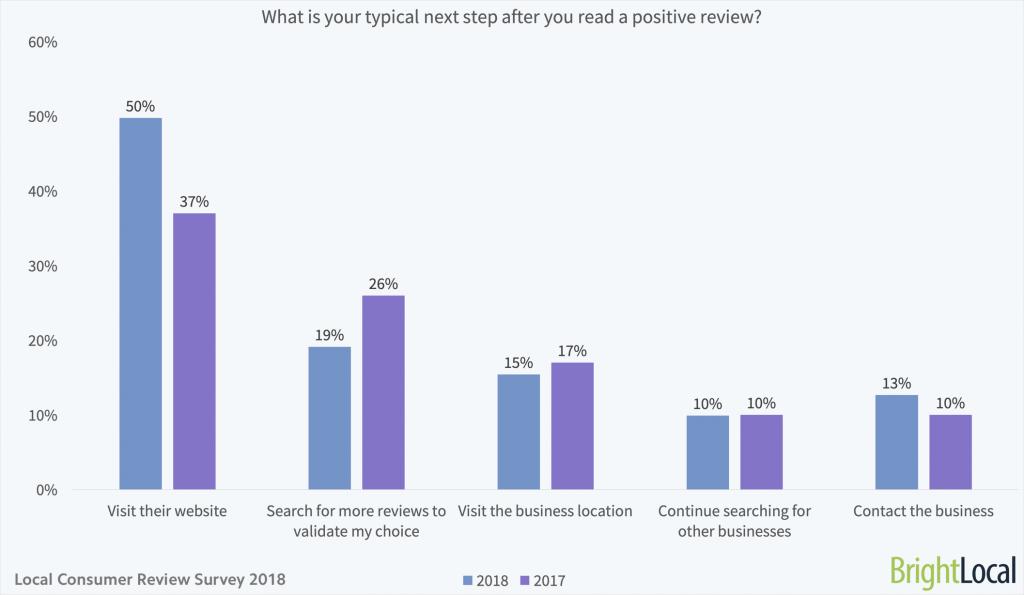 Image source:
BrightLocal
Negative online reviews
Don't always look at negative online reviews as a bad thing. Remember diversity, diversity comes into play when looking at online reviews as well. I mean would you really believe a company that had over 100 five star reviews. Or would you think it was bias that got them there? This is why Google and Yelp have joined the fight against review solicitation.
Just remember consumers are looking for how you respond to these negative reviews. In fact, you should be responding to all of your online reviews. Not only will consumers be reading your responses but Google will be reading them too. Just think of it as leaving content about your business for people or even search engines to get to know you better.
How can negative reviews help your SEO? Well, for one thing, negative reviews are usually longer in content over good reviews. That being said, and knowing Google loves fresh content it can only help your business in regards to local search ranking. A Yelp review that reaches 333 words indicates a 1-star decrease, but the average amount of words in a Yelp review is 130 words.
How to get online reviews
As mentioned before, it's frowned upon to ask your customers for reviews because, over time, solicited reviews create bias on your business page. Instead, advertise the fact that you are on Yelp, like with a Yelp badge shown below.
Or better yet share your customer's online reviews on your social media accounts. Every time you get a positive review, share it and remember to thank them. That way you are not repetitively using these badges and can mix it up a bit. Remember by sharing your online reviews you're also creating social signals which are a local search ranking factor.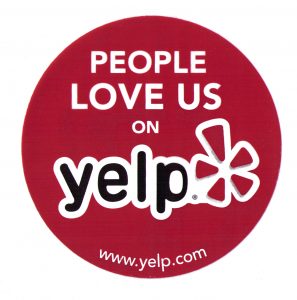 Image source:
Peter Geisheker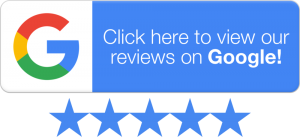 Image source:
C&C Repairs