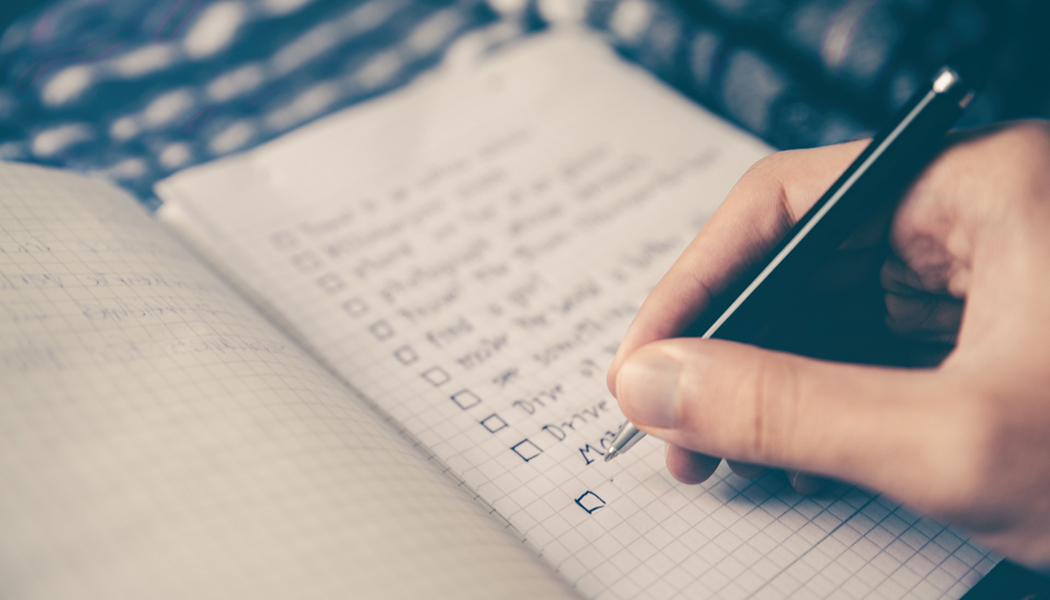 An SEO Checklist for Newbies Wanting to Get Serious About SEO
If you're wanting to get serious about SEO, this SEO checklist for newbies is just right for you. It goes over the key aspects of search engine optimization using both on-page and off-page techniques.
Be sure to mark all these off your checklist while on your way to learning SEO. These are the beginner's tools needed to start implementing SEO techniques for your website today.
1. Get on Google.
And what I mean by this is make sure your website is being indexed by Google. Use Google Search Console to make sure your website is being found and indexed. Google Search Console will help you index new pages quicker on the web using the URL inspection tool. Otherwise, you will be waiting for the spiders to come and crawl your website.
Also, be sure to submit your sitemap to Google for indexing purposes. Google will every so often crawl your sitemaps looking for new pages or blog posts not found on the web.
Google Search Console
URL Inspection
Sitemaps
2. Create an online presence.
This means having your website and your business information, NAP (name, address, phone number) everywhere you'd find your potential clients. Creating an online presence solidifies your brand and helps distinguish you from your competitors by attracting more visitors.
Use Google My Business to reach and engage with local customers online. Establishing your business profile is one of the first steps of creating an online presence with Google.
Submit your website to online directories like Yelp and Yellow Pages using a consistent NAP.
Establish your online presence using social media like Twitter, Facebook, Instagram, LinkedIn, and Pinterest. Try to create a unique, recognizable handle to use across all of your social media accounts. Make sure to include your website on all your social media platforms and link back to your website. And vice versa, be sure to link all of your social media accounts from your website. Your website address is your unique identifier across the world wide web and Google recognizes that and all the content surrounding your website address, including social media.
Google My Business
Online Directories
Social Media
3. Start a blog.
Starting a blog is the quickest way to get natural backlinks to your website. Nowadays it's fairly easy to set up a WordPress website for your blog and get you going in no time at all. Whether you're a small business or large business there is no reason as to why you should not have a blog. Having a blog goes beyond just SEO purposes, it answers peoples questions and creates a brand for your business.
But, what it mainly does for SEO purposes is it gets content out there. Having your content out there helps tell Google what your page or website is all about. Which in return will help when indexing and ranking your website on the search engines.
Use static URLs that Google and your followers can read. None of this date in URL is needed as it just makes your URL much more lengthy and harder to remember. Using static URLs like https://www.elyssamcgregor.com/remove-date-from-blog-post-url instead of https://www.elyssamcgregor.com/p?123. Remember Google can read your URLs to determine what your page or post is all about.
Another helpful on-page SEO strategy is to use compelling meta tags for your title and description. This will help with your click-through-rate (CTR) and getting visitors on your blog.
Internal linking and external linking on your blog posts is another important on-page SEO strategy. Linking to internal posts helps tell Google what pages are important on your website. And give more valuable information to the users following your blog. External linking, linking to blog posts other than your own, shows that you have authority on the topic you are discussing. Both important to use on every single one of your blog posts.
Start a Blog
Static URLs
Meta Tags
Internal Linking
External Linking
4. Share your content.
Share your content all over social media. And don't just share it once. Share it a couple of times over the next few months. Because not all of your followers may see it the first time you share it. And make sure to respond to comments and questions as that will increase your online engagement.
That concludes our SEO checklist. If you should have any questions please feel free to comment below.