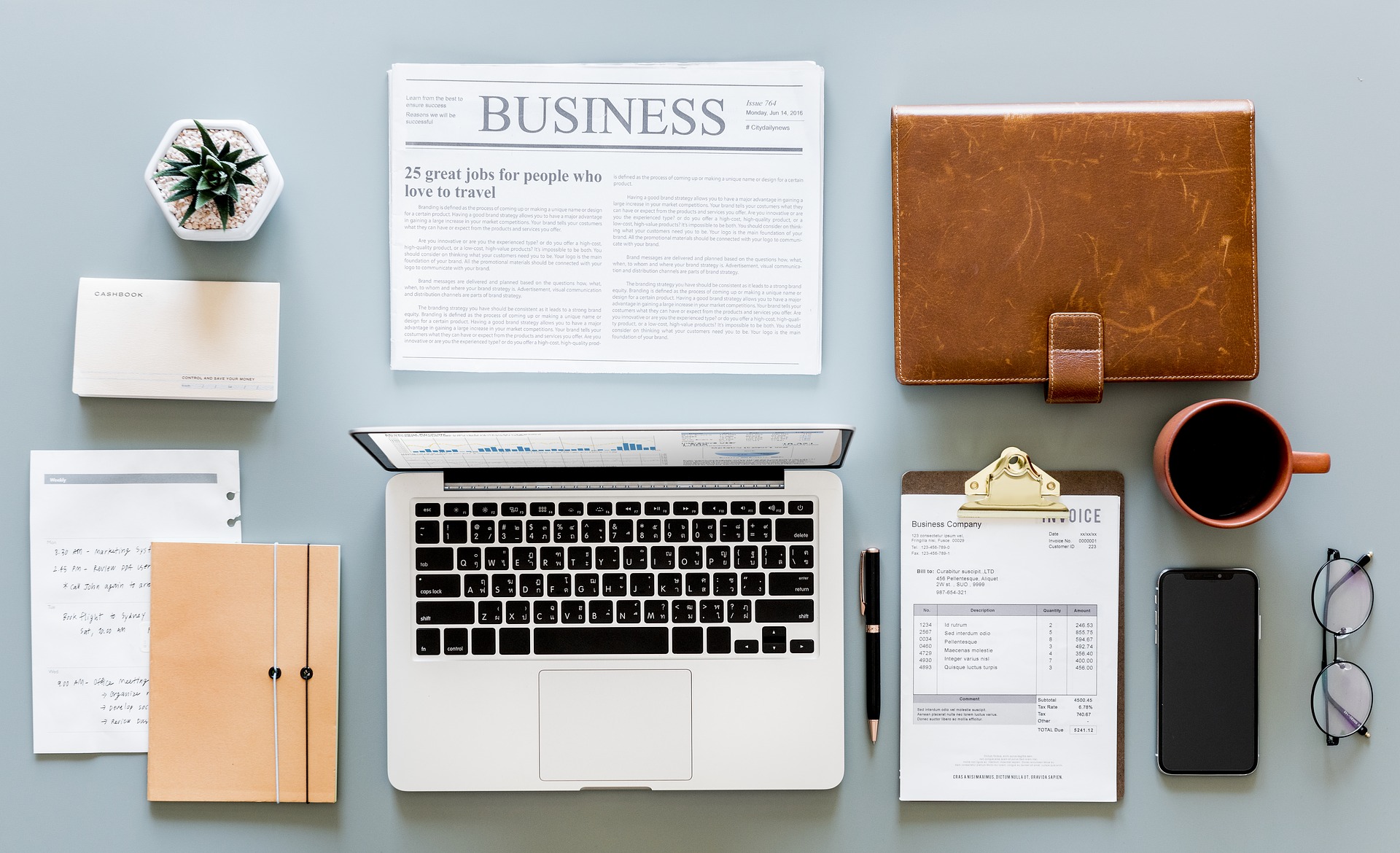 Blogging: The Ultimate Step-by-Step Guide on How to Start a Blog
If you found me here, I'm guessing you're needing help on how to start a blog. Let's start with the basics… What is a blog exactly? According to the dictionary, "it's a regularly updated website or web page. Typically one run by an individual or small group that is written in an informal or conversational style."
Now, I know setting up a blog can come across as being overwhelming. But, here I've created a helpful, simple, guide to keep you moving in the right direction. And hopefully, starting a blog won't be as hard as you might think. Be sure to check out our helpful, more in-depth, how-to articles as well. They will provide you with some useful blogging tips.
Please note this article will take you through how to create a blog working with a self-hosted blog platform like WordPress.org. It will also show you how to get on Google and what tools Google has to offer for you and your blog.

---
Contents
Select your domain name
Choose your hosting plan
Add your new domain to your hosting account
Connect your new domain to your web host
Pick your blogging platform
Installing WordPress.org software
Find a WordPress theme for bloggers
Installing a WordPress theme
Setup Google Search Console
Secure your website, change it from HTTP to HTTPS
List categories you plan to write about
Install blog-friendly plug-ins

---
Getting Started
Select your domain name
When it comes to selecting your domain name I usually use Yahoo! Small Business to check a domain name's availability.
But, there are also tools like Google Domains and GoDaddy! where you can find your perfect domain name.
And don't be afraid of using an extension other than ".com", like ".net", there are so many domain extensions to choose from nowadays.
Now, I know what you're thinking…that using an extension other than ".com" could effect your search engine rankings but this is not so. As Google's Matt Cutts explained, they will continue to rank the most relevant results regardless of the domain name and extension.
If you are going to purchase your domain name you might want to hold off until you have found a hosting provider. Some hosting companies will offer a free domain name for the first year with a purchase of one of their hosting plans.
And of course, it's always nice to pay one company for both your domain name and hosting plan, instead of two. Keep it simple right?
Choose your hosting plan
Well, I'm going to be a little bit bias, but if I were to suggest a hosting plan for blogging it would be from InMotion Hosting since I've been with them from day one and never looked back.
With InMotion Hosting you can register a domain name along with purchasing a hosting plan. The domain that comes with the account is free for the first year of service. When the year is up then you will need to maintain the registration of the domain with InMotion Hosting. All you need to do is purchase a hosting plan like WordPress Hosting which would be perfect for beginner bloggers.
Add your new domain to your hosting account
If you didn't buy your domain name along with your hosting account then you will need to addon the domain to your account. To do so you will need to go to your cPanel and click on "Addon Domains". An addon domain is an additional domain that the system stores as a subdomain of your main site. You use addon domains to host additional domains on your account.
To "addon" a domain enter the domain name in the space provided without the www prefix. Then enter the document root of "public_html/" in the space provided and click the blue button "Add Domain". There you have it, you have added the additional domain to your web hosting account.
Connect your new domain to your web host
If you didn't purchase your domain along with your hosting plan, then you will need to change your nameservers to point your domain to your web hosting server. You should be able to Google this information, like what is InMotion Hosting's nameserver and find the answer or simply call your web host provider.
In other words, if you bought your domain name from Yahoo! Small Business and your hosting plan from InMotion Hosting you'll need to change your domain nameservers.
In the above instance, you would change your domain nameservers from pointing at Yahoo! servers (yns1.yahoo.com and yns2.yahoo.com) to pointing at InMotion Hosting servers (ns1.inmotionhosting.com and ns2.inmotionhosting.com).
Once the nameservers have been changed allow 4 to 8 hours for your hosting network to access information for .com and .net domain names, and allow 24 to 48 hours to access information for all other domain extensions.
Pick your Blogging Platform
Now, I know what you're thinking…many of you already know WordPress.org is the go to platform for bloggers.
But, you may not know that there are so many other platforms available to choose from.
Hosted Blogging Platforms
There are hosted blogging platforms, meaning you don't need to hire a hosting company to host your files on a server. Most hosted blogging platforms are free.
You could totally start a free blog, with free hosting, and free themes to choose from and all you need is to do is put in the time and effort to making your blog.
List of 5 Hosted Blogging Platforms
If that list isn't enough for you, then you can find the 16 best free blogging platforms over at Creative Bloq.
Self-Hosted Blogging Platforms
There are not as many options if you plan on hosting your blog with a hosting company like InMotion Hosting. However, if I were to list a few, it would be these two…
Setting up your blog
Installing WordPress.org software
WordPress.org comes with blogging software you can download on their website. Simply, download the zip file to your computer.
Now, we're going to get a little bit technical, but you can either use your FTP to upload the package to your server or go to your cPanel File Manager.
If you are using FTP, I would suggest getting the free, open-source, software tool called Filezilla. Filezilla is used mainly for transferring files over the Internet. Here's a beginners guide that will help you setup Filezilla.
All you'll need to do is extract the WordPress.org files to your server and then visit the URL of that location where you extracted your files. Once you visit the URL it will take you through a setup process to finish your installation of WordPress on your server. If you need any help be sure to visit our guide on how to get WordPress up and running.
Find a WordPress theme for bloggers
If you're in process of learning how to start a blog, then picking out a theme is a very important decision to make. The theme pretty much sets you apart and makes your brand, your vision, come to life. If you don't know how to customize blogging themes then I would definitely suggest finding a theme that you know pretty much meets all your basic needs such as look, feel, navigation to name a few.
I usually shop for my themes using ThemeForest.net, in my opinion, they have some of the best templates out there for bloggers. The hardest part is doing a search and looking for a theme that is going to fit most, if not all, of your needs.
First on my list is that the theme must be mobile friendly. Here are some other major point of how to choose a WordPress theme that might help you out.
If you are going to monetize your blog, I would definitely look for blogs that have the ad block already in place for you. Otherwise, you will need to get some plug-ins to help you insert your affiliate ads or you can simply add them to your sidebar.
Installing a WordPress theme
If you end up purchasing a theme, which most likely you will, then you'll need to install your theme in WordPress. To install your theme you'll need to first extract the compressed files, called a zip file, of the theme you downloaded. In order to do that you can use a free utility program like 7zip to extract the compressed files.
Once you have extracted the compressed files you'll find another zip file. This is the theme you'll need to upload to WordPress. Upon uploading the theme to WordPress and clicking activate, will install the theme. It's that simple. 😉
Setup Google Search Console
Google Search Console is a way to tell Google that there is a new website to be indexed. Here you can track your site's search performance along with its additional webmaster resources. In order to setup your website with Google Search Console you'll need to claim your website property.
Google Search Console requires that you claim both your www and non-www version of your website. And here you'll set your preferred domain preference, whether you want your website to appear on Google search as www or non-www version. Otherwise, Google will default to the non-www version online and your website will appear as https://yourwebsite.com instead of https://www.yourwebsite.com.
Secure your website, change it from HTTP to HTTPS
Securing your website is now a very important part of search engine optimization. They say Google is now recognizing those websites that use a secure connection. The "S" in HTTPS means all communications between your browser and the website are encrypted and secure. This SSL certificate helps recognize the site's credibility.
You'll need to work with your web hosting company, like InMotion Hosting, to get an SSL certificate which will change your URL from HTTP to HTTPS and make your site secure.
If you are going to change your website from HTTP to HTTPS you'll also need to make sure your image links and internal page links on your website are pointing to the HTTPS version of your website. Otherwise the padlock that appears to the left of your URL will go away and your site will be labeled as not secure.
Also, if you've had your blog up and running for a while now, you might want to consider doing a 301 redirect your HTTP pages to HTTPS. But here's the thing, Google will switch between HTTPS and HTTP (and vice versa) so you won't notice any link juice loss – as long as the links (apart from prefix are identical).
List categories you plan to write about
One of the most important part of blogging is being able to breakdown your blog posts in to specific categories. Think really hard about what you're going to write about and jot down at least 3-4 topics. Here is a list of the 43 most popular blog categories to help you along. Or you can read this article on how to choose the perfect blog categories.
Once you have your blog categories picked out, you'll want to go ahead and set them up in WordPress to have them ready when you start writing your first article.
Install blog-friendly plug-ins
If I were going to give you a list of blog-friendly plug-ins to help you with your blog it would be as follows:
Analytics Plug-in
Social Media Plug-ins