A Lone Star Twist: Thick-Cut Texas Toast Grilled Cheese Sandwich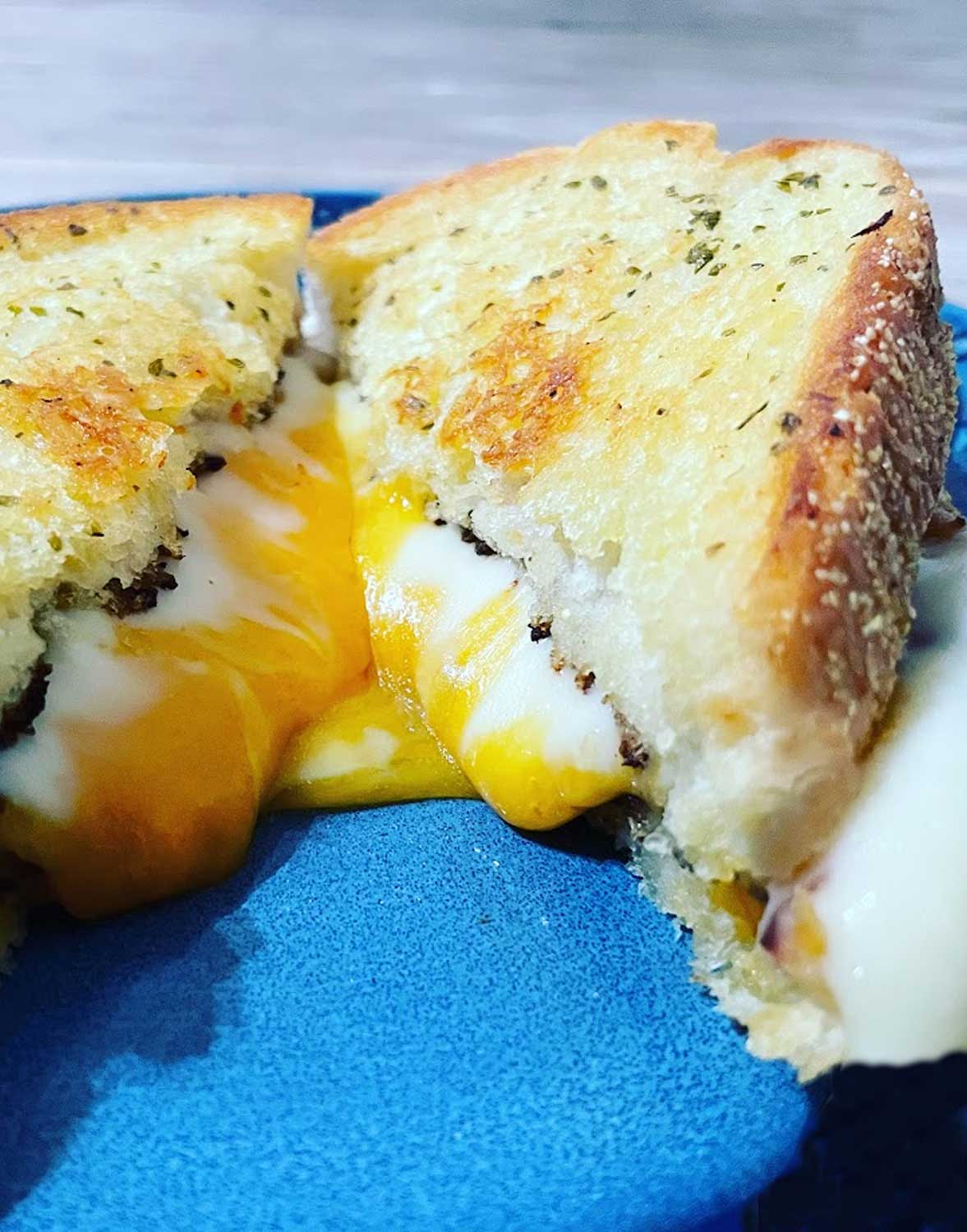 20 minutes
easy
4 servings
When it comes to enjoying a delectable Thick-Cut Texas Toast Grilled Cheese, you'll find yourself reaching for more with every bite. The moment you sink your teeth into the warm, buttery toast, you'll understand why this twist on a classic is a must-try. The rich, creamy cheese will have you wondering why you didn't discover this sooner. Trust us, you won't regret diving into the savory goodness that awaits you in every mouthwatering serving. Go ahead, let your taste buds thank you!
Adjust Servings
1

box of New York Bakery Texas Toast Real Garlic (8 Count)

4

slices medium cheddar cheese

4

slices Gouda cheese

4

slices Havarti cheese
2.
Stack all three cheeses (cheddar, Gouda, Havarti) on one piece of toast. Top with another piece of toast.
3.
Bake at 425°F for 8-10 minutes on middle shelf of oven. To brown on both sides, turn over and bake an additional 2 minutes.
4.
Once you see the cheese has melted and breads are browned, remove to a plate and cut in half diagonally to serve. Repeat with the next sandwich.