Smother Me, Marry Me Chicken: A Recipe Worth Saying 'I Do' To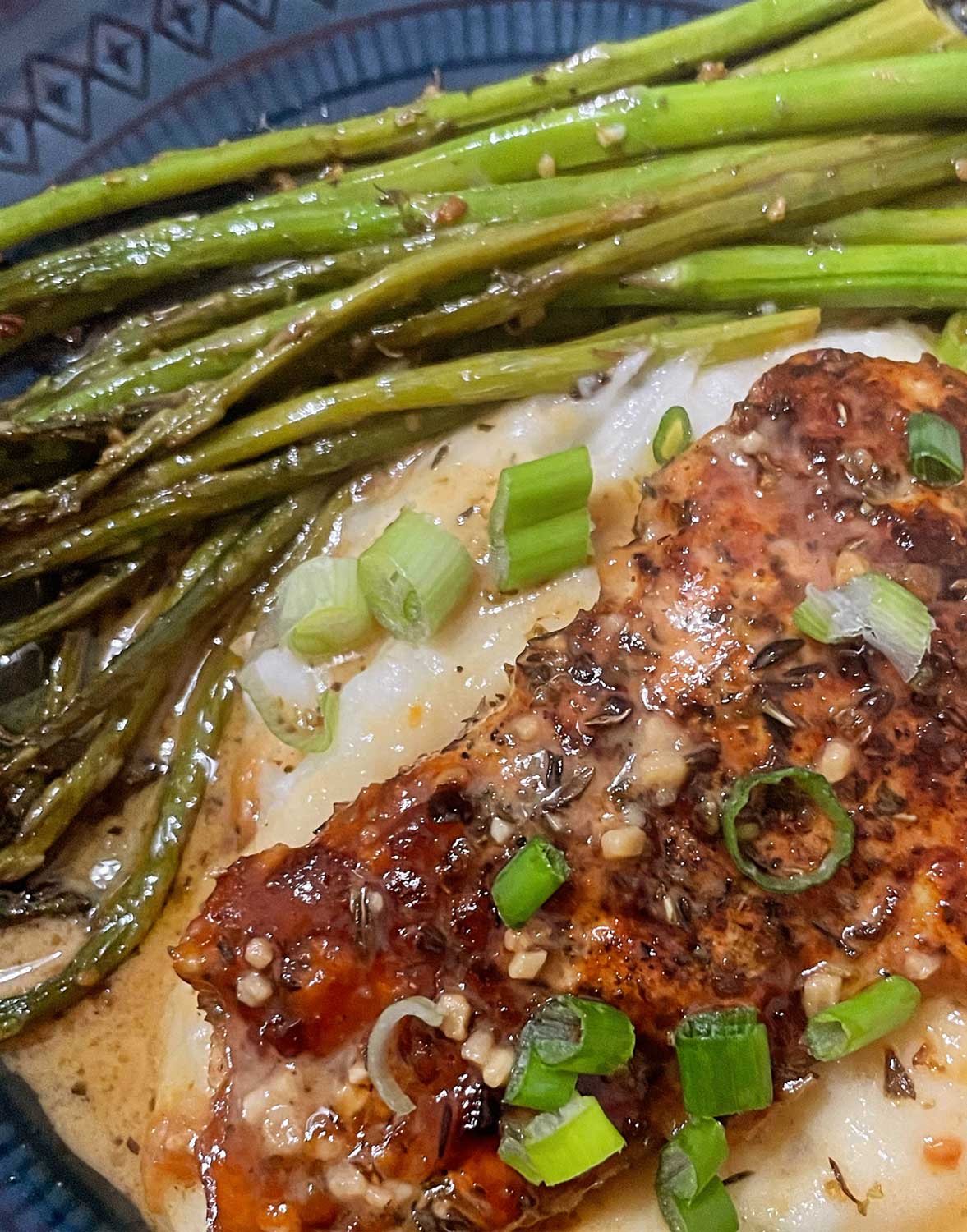 Smother Me, Marry Me Chicken is the culinary love story you've been waiting for. Our recipe combines tender chicken with a luscious, flavor-packed sauce that will have you saying 'I do' to every bite. It's a match made in food heaven, a taste sensation you won't want to miss.
Adjust Servings
6

chicken thighs

season to taste: onion powder, garlic powder, cajun seasoning, black pepper, paprika, Italian herbs

1

tablespoon olive oil
Marry Me Sauce
2

tablespoons butter

2

tablespoons fresh minced garlic

0.50

cup chicken broth

0.33

heavy whipping cream

sun dried tomatoes

1

tablespoon white cooking wine

0.50

cup fresh shredded parmesan

season to taste: salt, black pepper, and Itailian herbs
1.
Preheat oven to 400 degrees.
2.
Season & pansear chicken thighs on both sides with olive oil in skillet.
3.
Transfer to separate pan. In same skillet start your sauce. Add butter & garlic, cook for about 3 mins. Add chicken broth, sun dried tomatoes and whipping cream. Add seasoning and allow to simmer. Add your cheese while constantly stirring.
4.
Pour sauce over chicken and bake in oven for 30-35min on 400 degrees.
5.
Serve over mashed potatoes with a side of asaragus. Serve.