Granny's party mix made every single year at our house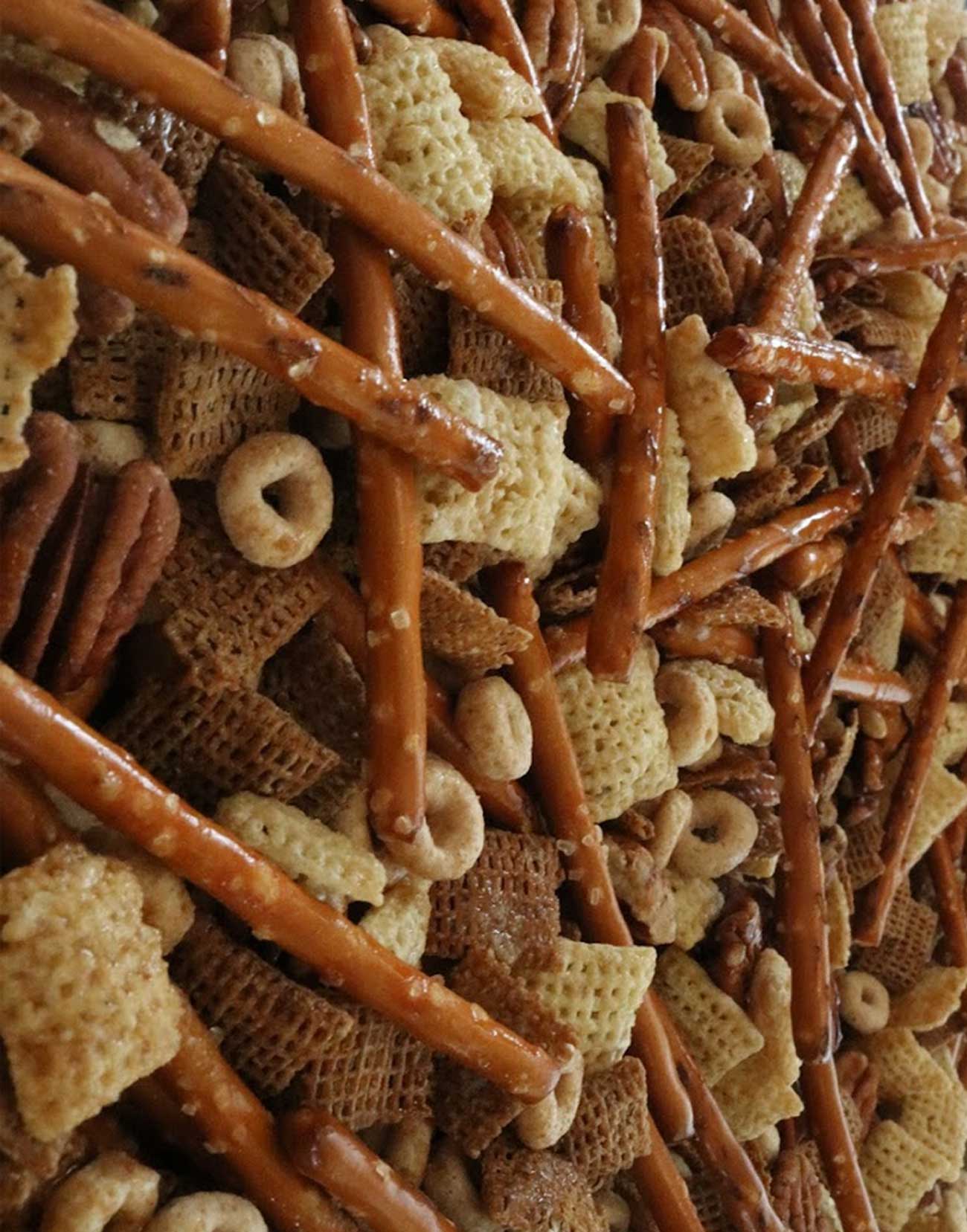 15 minutes
super easy
serves 1
Nam aliquam sem et tortor consequat. Odio tempor orci dapibus ultrices in iaculis. Vitae proin sagittis nisl rhoncus mattis rhoncus. Sed risus ultricies tristique nulla aliquet. Excepteur sint occaecat cupidatat non proident, sunt in culpa qui officia deserunt mollit anim id est laborumd ut perspiciatis unde omnis iste voluptatem accusantium doloremque laudantium,  aperiam, eaque.
Adjust Servings
2

cups

pecans

(optional) use 1 cup due to cost of pecans

2

cups

rice chex

2

cups

wheat chex

2

cups

cheerios

2

cups

stick pretzels
For Salt Mixture
1

stick

melted margarine

1

tsp

onion salt

1

tsp

celery salt

1

tsp

garlic salt

2

tbsp

worcestershire sauce
1.
Mix ingredients
Mix the cereals, pecans, and pretzels.
2.
Combine salt mixture
Melt butter. Mix with salts and worcestershire sauce. Pour over cereals and mix well.
3.
Bake
Place on cookie sheet. Bake at 200° for one hour. Stir every 15 minutes.
*As with all recipes, there is a number of ways you can get things done. If you believe that some of the instructions can be improved, or have a good alternative solution, feel free to leave a comment.