Golden Crispy Garlic-Rosemary Roasted Potatoes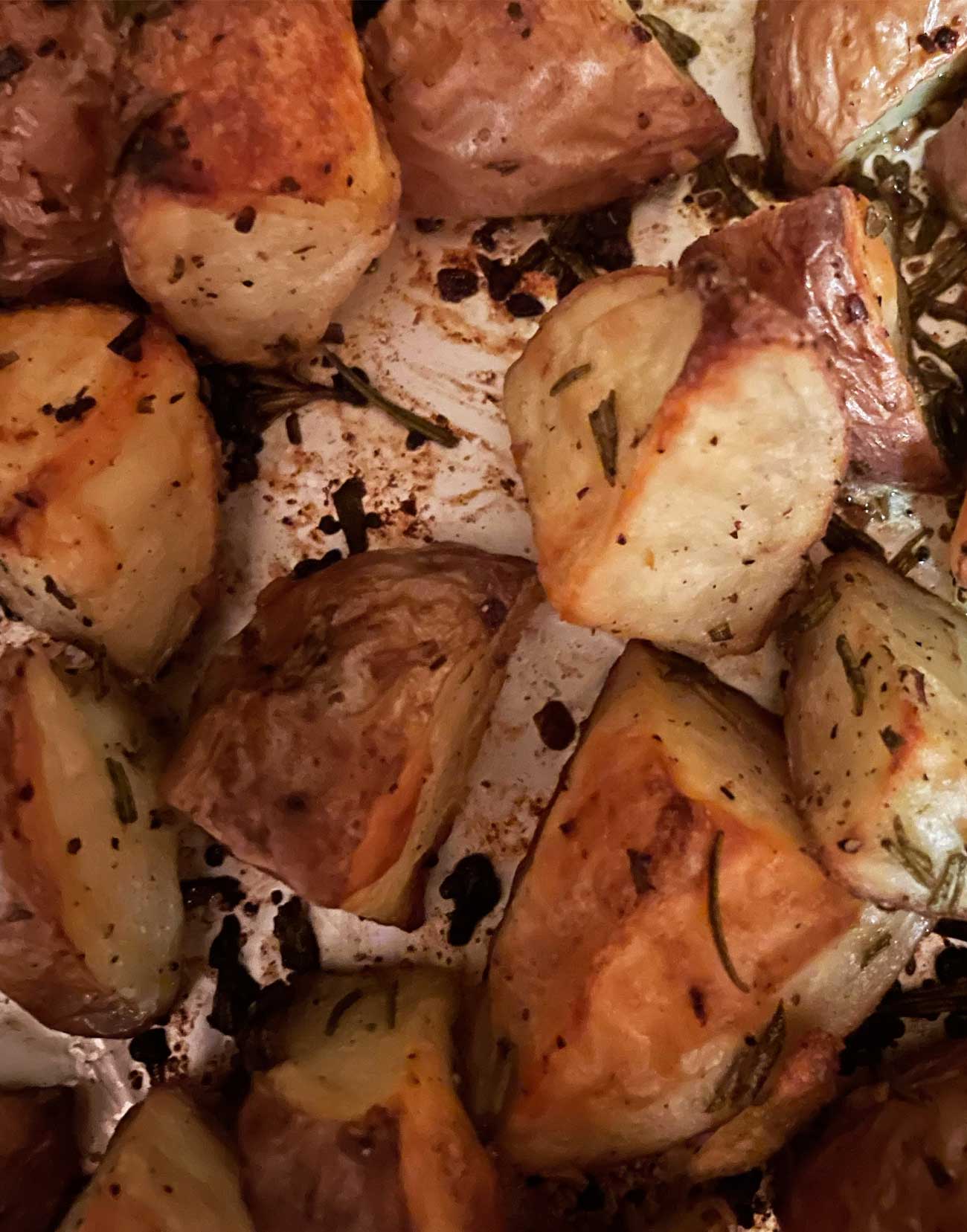 1 hour 10 minutes
easy
3-4 servings
When you take your first bite of these golden crispy garlic-rosemary roasted potatoes, you'll savor the delightful crunch and the aromatic blend of flavors that will leave you wanting more. You'll love how the garlic infuses each bite with its savory kick, while the rosemary adds a touch of earthy freshness. These potatoes are so versatile; you can enjoy them as a delightful side to complement any meal, or simply indulge in them whenever you're craving a little bit of crispy, golden perfection. They're the kind of dish you'll find yourself making over and over again, and you won't be disappointed.
🥔✨ Indulge in the magic of Golden Crispy Garlic-Rosemary Roasted Potatoes! These little bites of heaven are here to elevate your taste buds. Crispy, aromatic, and oh-so-delicious. Get ready to fall in love with the perfect side dish! 😋 #FoodieDelight #RoastedPotatoes #DeliciousEats
Adjust Servings
1.5

pounds small red potatoes

2

tablespoons extra-virgin olive oil

1

teaspoon salt

0.50

teaspoon ground black pepper

1

tablespoon minced garlic (3 cloves)

2

tablespoons minced fresh rosemary leaves
1.
Preheat the oven to 400 degrees F.
2.
Cut the potatoes in quarters and place in a bowl with the olive oil, salt, pepper, garlic and rosemary; toss until the potatoes are well coated. Dump the potatoes on a baking sheet and spread out into 1 layer; roast in the oven for at least 1 hour, or until browned and crisp. Flip twice (every 20 minutes)with a spatula during cooking to ensure even browning.
3.
Remove the potatoes from the oven, season to taste, and serve.