Delicious Grits and Eggs Breakfast: A Perfect Morning Pair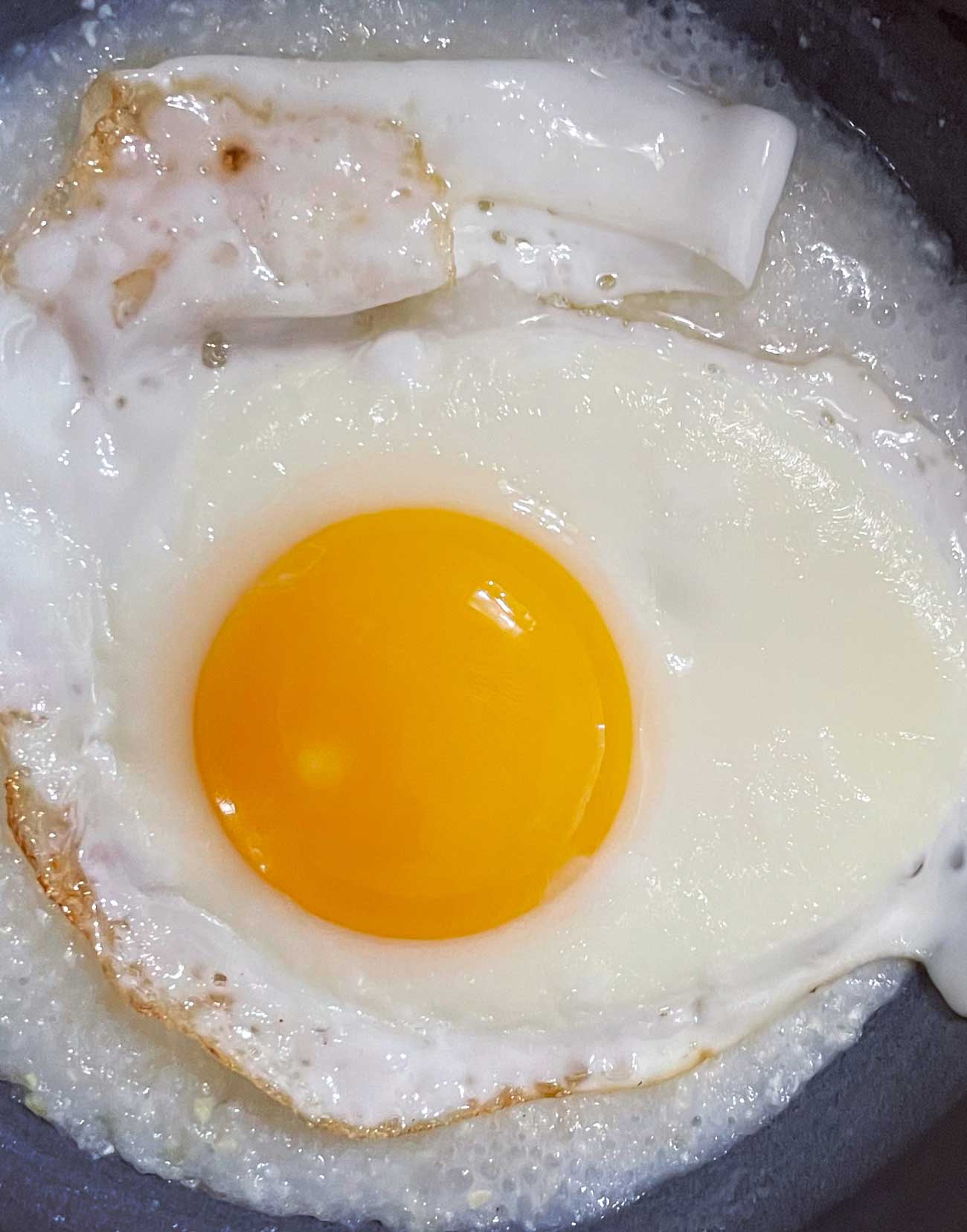 Indulge in a breakfast you'll love – the perfect morning duo of delicious grits and eggs. You'll find yourself craving the comforting flavors and textures you get from this classic combination. When you're looking for a hearty, satisfying start to your day, you can't go wrong with this irresistible dish. Treat yourself to a breakfast you deserve!
🍳 + 🌽 = 😋 The unbeatable combo! Grits and eggs – our favorite breakfast pair for a perfect morning. #BreakfastGoals #GritsAndEggs
Adjust Servings
2

packets original instant grits (or jalapeño cheddar grits)

1.5

cups water (for runnier grits), less for thicker
Sunny Side Up Eggs
1

teaspoon olive oil

2

large eggs (or one if you prefer)

salt and ground black pepper to taste
1.
Grits
Empty packets into 2 cup mirowave-safe bowl.
3.
Timing with eggs, microwave on HIGH for 3-4 minutes.
4.
Sunny Side Up Eggs
Heat the oil in a medium nonstick skillet over low heat until slightly shimmering, about 5 minutes. Crack an egg into a small ramekin and slowly add it to the skillet; repeat with the other egg, adding it to the other side of the skillet. Cover with a tight lid and cook, uninterrupted, until the whites are completely set but the yolks are still runny, 2 to 2 1/2 minutes. Slide the eggs out of the skillet and place on top of grits. Season with salt and pepper. Enjoy!