Quick and easy avocado, corn, and tomato salad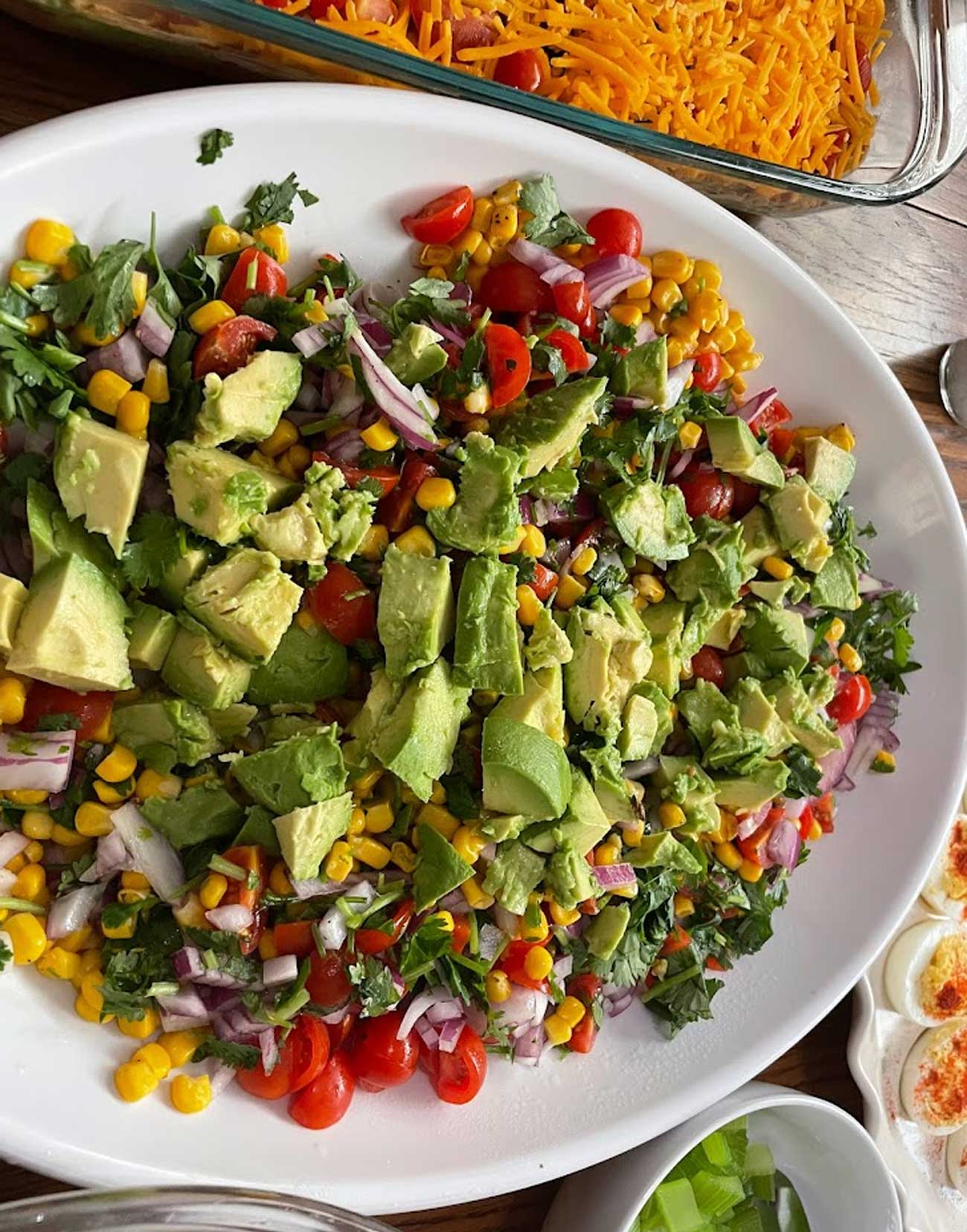 This is the one my daugther asks for every holiday. And come to find out other family favorites (that are picky eaters) favorite dish as well. Super easy and healthy.
Adjust Servings
2

tablespoons olive oil

1

tablespoon fresh lime juice

0.25

cup fresh chopped cilantro, or more

0.25

teaspoon salt

0.25

teaspoon freshly ground pepper

2

cans of corn kernels

1.50

cups of diced avocado, or two avocados

1

pint cherry tomatoes, quartered

0.50

cup finely chopped red onion
1.
Whisk ingredients
In a large bowl, whisk together the olive oil, lime juice, cilantro, salt, and pepper.
2.
Mix remaining ingredients
Add the corn, avocado, tomatoes, and onion and toss to mix. Serve at room temperature. Serves 4-6.