World's Best Homemade Restaurant-Style Salsa Recipe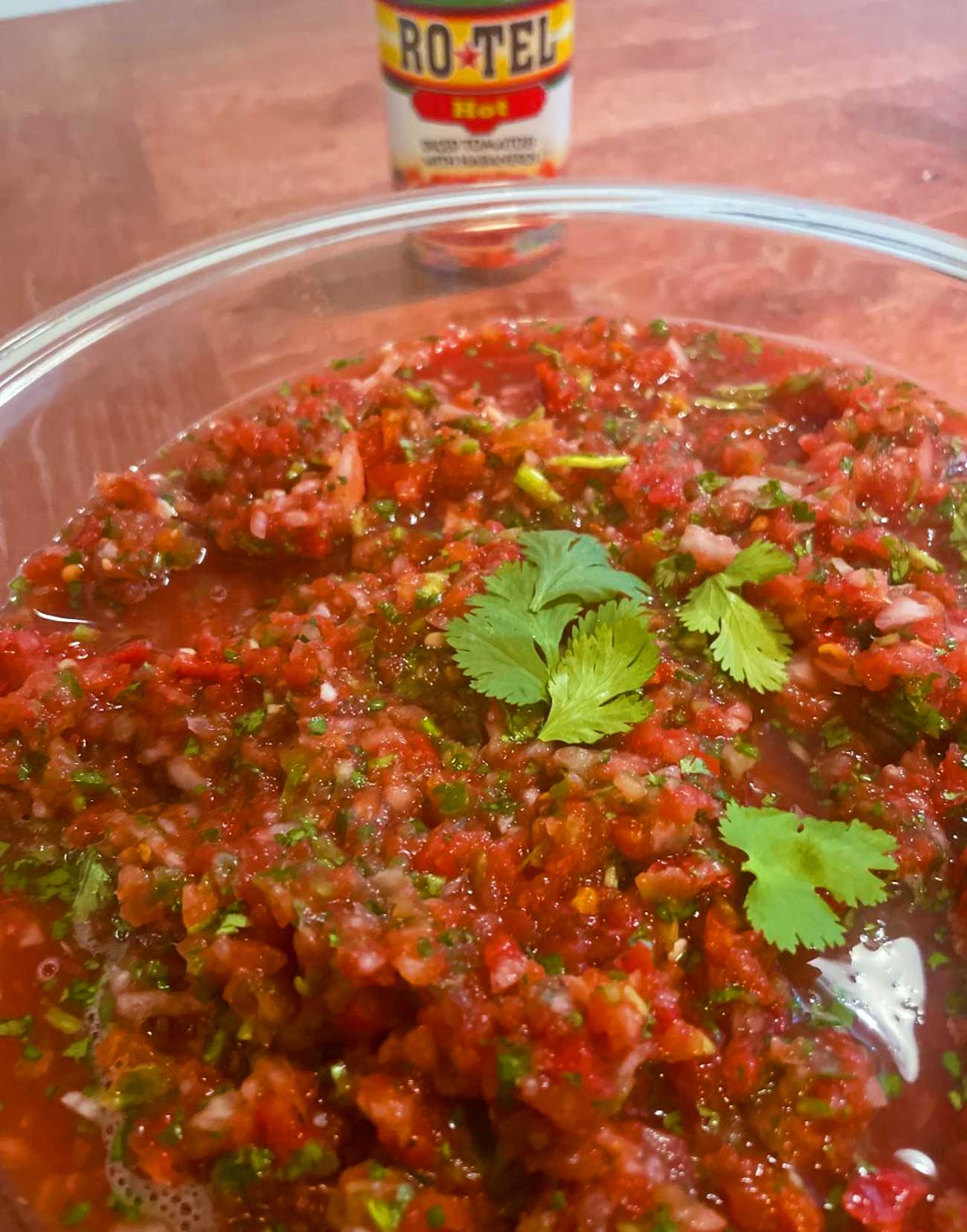 Introducing the world's best homemade restaurant-style salsa recipe! This salsa is bursting with fresh flavors and will elevate your taste buds to new heights. With just a few simple ingredients and a little bit of love, you can create a salsa that rivals the best restaurants in town.
Adjust Servings
0.50

x-large white onion

0.50

bunch of cilantro

1

lime (juiced)

0.50

teaspoon salt

0.50

teaspoon ground cumin

2

x-large jalapenos

2

cloves of garlic

1

28 oz can whole peeled tomatoes with juice (Kroger)

2

10 oz rotel hot diced tomatoes with habeneros (drained)
1.
Pulse in Blender
Ingredients make two batches: Combine 1/2 of the ingredients and pulse approximately 10 times. We use our Ninja blender. If you want less tangy omit lime for 2nd batch.
To see 1/2 of the ingredients adjust servings to 0.50 and combine ingredients to make one batch.