Delicious Mince and Tatties: A Hearty Scottish Classic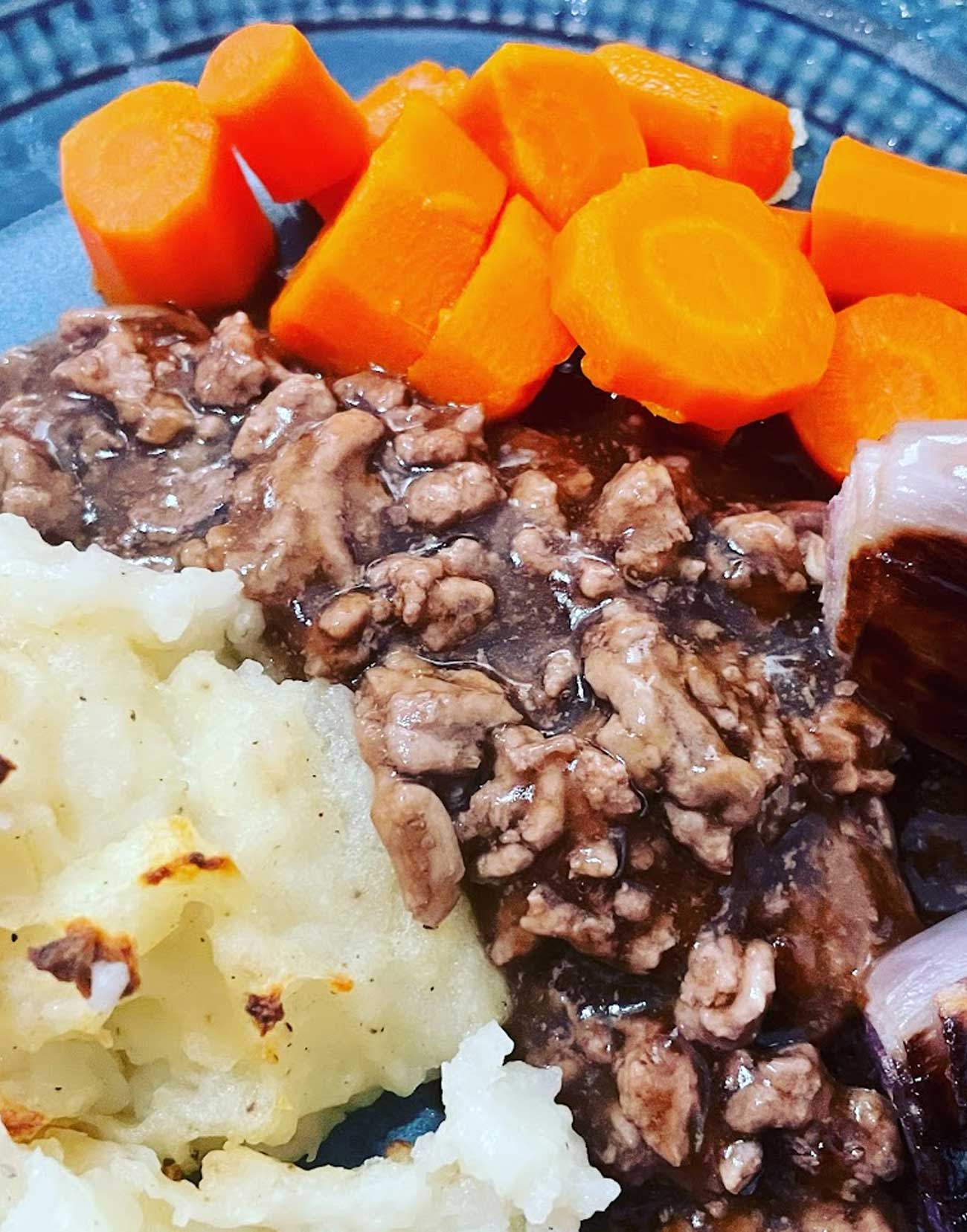 When it comes to enjoying a plate of mince and tatties, you can't go wrong with this classic comfort dish. The rich flavors will have you coming back for seconds, and the simplicity of the recipe means you can easily recreate it in your own kitchen. Whether you're cooking for yourself or sharing it with loved ones, mince and tatties is a crowd-pleaser that will leave you craving more.
Adjust Servings
1

pound ground beef

1

container of BISTO gravy granules

6

russet potatoes, medium size, peeled and quartered

1

cup warm milk

4

tablespoons butter, if desired

5

carrots, peeled and cut bite size

4

shallots

1

tablespoon olive oil

salt and pepper to taste
1.
In salt water, bring to a boil the russet potatoes. Simmer, uncovered, until potatoes are fork-tender. Combine with carrots, if desired.
2.
In salt water, bring to a boil the carrots. Simmer, uncovered, until carrots are fork-tender.
3.
Saute shallots in oilive oil until tender. Use salt and pepper to taste.
Brown ground beef in its own fat. Drain fat. Add water so ground beef is covered. Add BISTO gravy granules until reaching your desired thickness.
4.
Mash potatoes by hand, adding warm milk and butter. Salt and pepper to taste. Plate dish and serve!