Delicious Okra Gumbo Recipe: A Taste of Southern Comfort!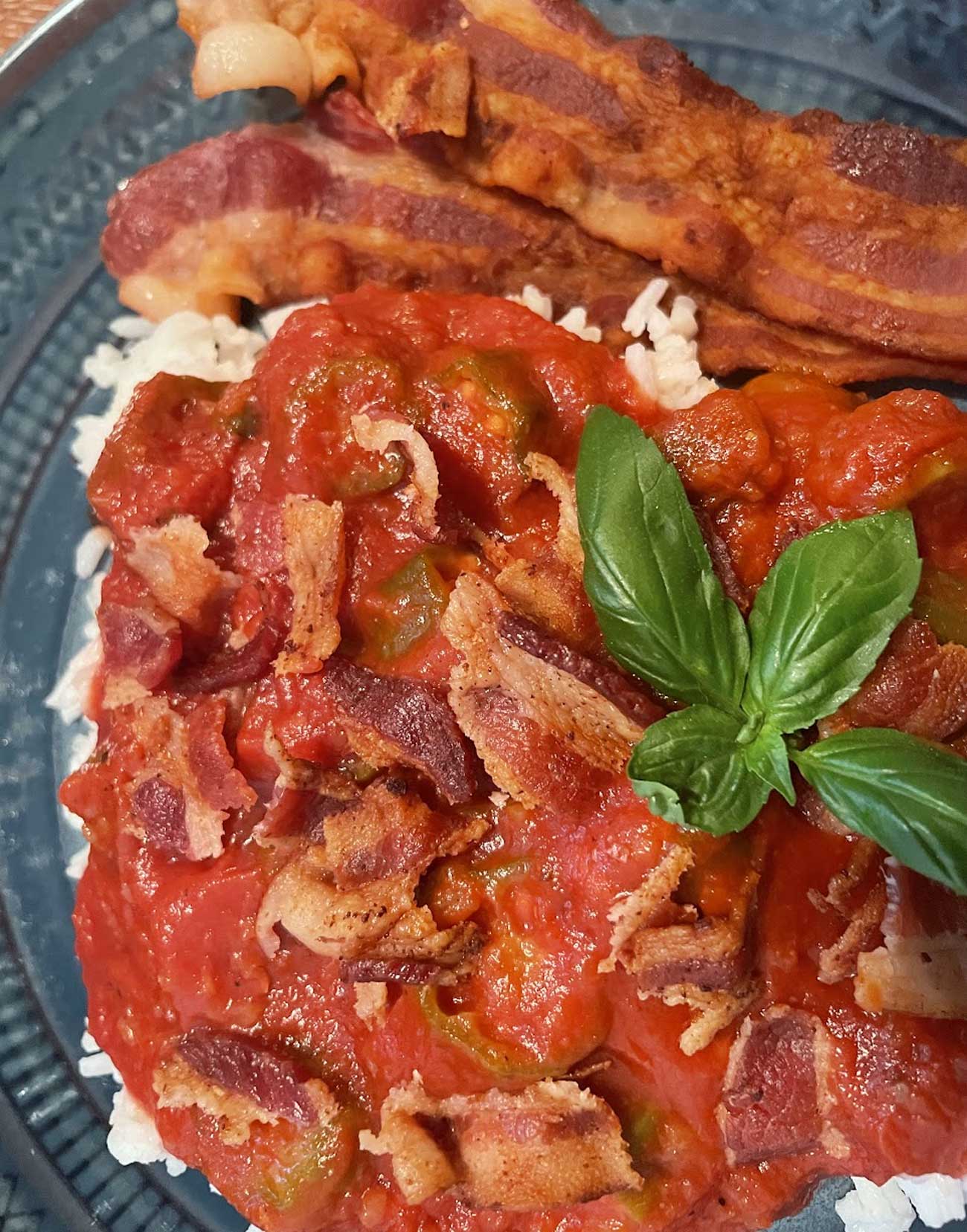 30 minutes
super easy
4 servings
Gumbo is more than just a meal; it's a cherished cultural treasure that has been passed down through generations. Its origins can be traced back to the melting pot of diverse cultures that shaped the Southern culinary scene. From French and Spanish influences to the bold flavors of West African cuisine, gumbo has evolved into a unique and beloved masterpiece that embodies the spirit of community, warmth, and togetherness.
Adjust Servings
0.50

pound of fried bacon

12

oz package of frozen cut okra

2

tablespoons minced onion

1

teaspoon garlic salt

1

teaspoon of black pepper

12

oz can of tomato paste

36

oz of water (3 cans)

32

oz bag of long enriched rice
1.
Fry bacon in large skillet and then lay bacon on a paper towel to drain. Drain grease from skillet except for 1 teaspoon.
2.
Prepare rice depending on your desired serving size. Follow instructions on bag.
3.
Fry frozen cut okra in skillet, but do not brown.
4.
Add remining ingredients: minced onion, garlic salt, pepper, tomato paste, and water.
5.
Put lid on and simmer until hot and good consistency for sauce.
6.
Serve over rice. Before serving, crumble bacon on top.