The tastiest albondigas soup you'll ever have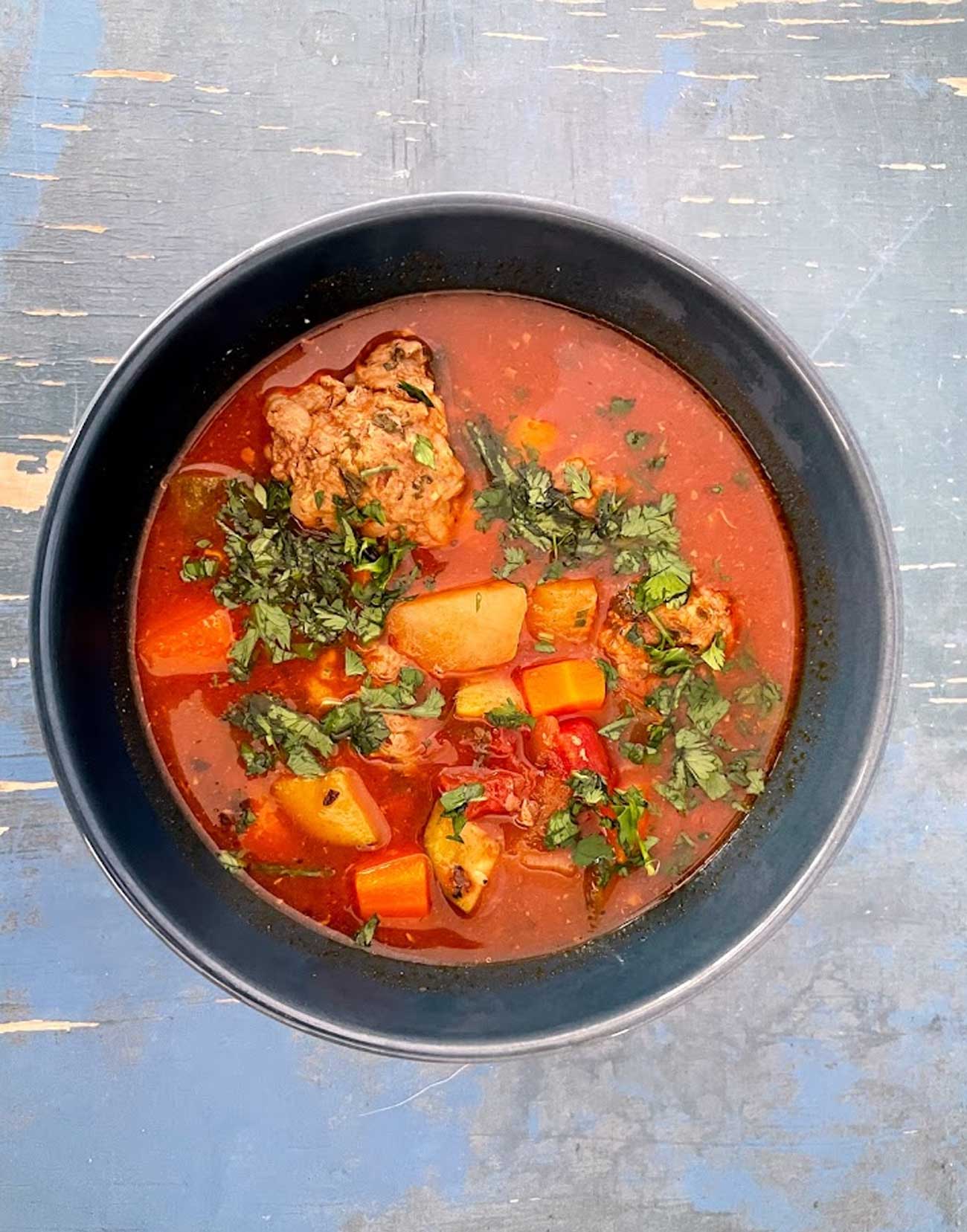 Adjust Servings
2

teaspoons

olive oil

0.50

cup

diced onion

1

teaspoon

minced garlic

3

carrots (peeled, quartered and sliced)

1.50

cups

russet potatoes

6

cups

beef broth

15

oz can

diced tomatoes, do not drain

8

oz can

tomato sauce

0.50

teaspoon

ground cumin

0.50

teaspoon

dried oregano

1

large

zucchini, quartered and sliced

0.25

cup

cilantro leaves, chopped

salt and pepper to taste
For Meatballs
1

pound

ground beef

0.50

cup

cooked white rice

1

teaspoon

minced garlic

1

egg

0.25

cup

cilantro leaves, chopped

1

teaspoon

ground cumin

0.75

teaspoon

salt

0.25

teaspoon

pepper
1.
Meatballs
Place the beef, rice, garlic, egg, cilantro, cumin, salt and pepper in a large bowl. Mix until thoroughly combined. Roll the meat mixture into 3/4 inch sized meatballs. Place the meatballs on a tray.
2.
Soup
Heat the olive oil in a large pot over medium heat. Add the onion and carrot and cook for 3-4 minutes.
3.
Add the garlic and cook for 30 seconds. Add the potatoes, beef broth, tomatoes, tomato sauce, cumin and oregano to the pot. Bring to a simmer. Simmer for 10 minutes.
4.
Drop the meatballs into the soup and simmer for an additional 10 minutes.
5.
Add the zucchini and cook for 5 minutes more. Season the soup with salt and pepper to taste. Sprinkle with chopped cilantro, then serve.